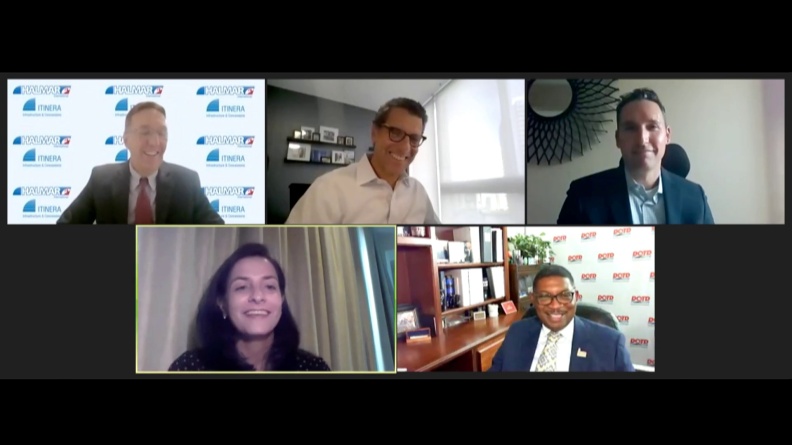 To access please sign in.
Panel Discussion: Challenge in P3s for Roads, Tunnels, & Bridges
COVID-19 has brought into question any increased development in risk-demand project as questions remain about managed lanes project. Yet today, there are two major road projects in the market—Capital Beltway P3 and SR-400—and even a progressive P3 state such as Michigan is seeking feasibility studies into tolling.
In the meantime, transit-oriented (TOD) developments had started to sprout up to modernize older transit hubs such as bus depot and bring in a retail component. What does the future look like for these projects? And in sum, will states remain committed to these projects or like Rhode Island and Michigan deploy resources towards more next generation transit developments such as electrified buses, autonomous vehicles, and/or smart cities?
Panelists will address:
What are today's challenges in getting a managed lane projects up and running?
How do constituencies view tolling and tolling increases today and has education improved?
What are the next steps for the Gateway Tunnel?
Cities are procuring TODs and next generation projects, but is there enough of a demand at this juncture?